Join clinical psychologist, master teacher and former juvenile justice professional, Dr. Adolph Brown, as this juvenile justice speaker provides a vital learning opportunity for stakeholders (judges, probation officers, intake workers, detention facility employees, etc.) of the juvenile justice system.  Dr. Brown was one of the foremost researchers (one of his master's theses) and speakers on "the school to prison pipeline" and has used his research to provide practical approaches to trauma-informed justice, uncovering implicit bias, understanding brain science, positive psychology in mental health, LGBTQI issues in the justice system and family and community engagement.  This master class is filled with new and improved practices and cutting edge research presented in a powerful, meaningful and fun manner.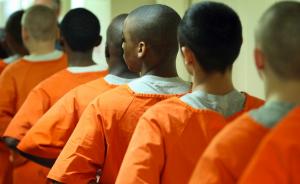 Learning Objectives:
1.  Participants will learn how to produce positive outcomes for youth involved in the delinquency system.
2.  Participants will learn about the effects of "compassion fatigue" and the importance of "self-care" in environments where individuals experience behavioral health conditions or traumatic stress reactions.