Dr. Adolph Brown, III
"The US Secretary of Inspiration" & "The Master Teacher Speaker" 

If you're interested in booking Education and Business Servant Leadership Speaker Dr. Adolph Brown for guaranteed laugh-out-loud humor and unprecedented wisdom, please fill out the form below.
LET'S MAKE IT HAPPEN
We will make every effort to be accommodating and work within your speaker budget. We book engagements 3-24 months in advance, but it does not hurt to call to check the schedule! We also offer volume discounts on his books, DVD's, and CD's to be included in your conference amenity bags to be given to all attendees upon meeting registration.
ALL-INCLUSIVE FEE
Take advantage of our no hassles guarantee by booking Doc with his all-inclusive standard fee. We organize and pay for all of the arrangements, i.e. hotel, air & ground transportation, meals, assistant(s), etc. All you have to do is sit back and Learn More & Laugh Louder!™  For the most current fee, please contact your DocSpeaks representative.
DOCSPEAKS PRODUCTS SHOWCASE
Our office will provide a 'showcase' of resources for your organization or corporation for a hands-on demonstration and previews. Our showcase represents the most current and effective resources available. All materials will be available for purchase and autographs following Doc's presentation to your audience.
THEMED KEYNOTES
The Student Success Tour with Thought Leader Dr. Adolph Brown & Thought Partners Can Be Scheduled from here as well!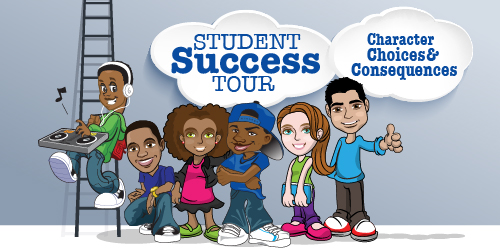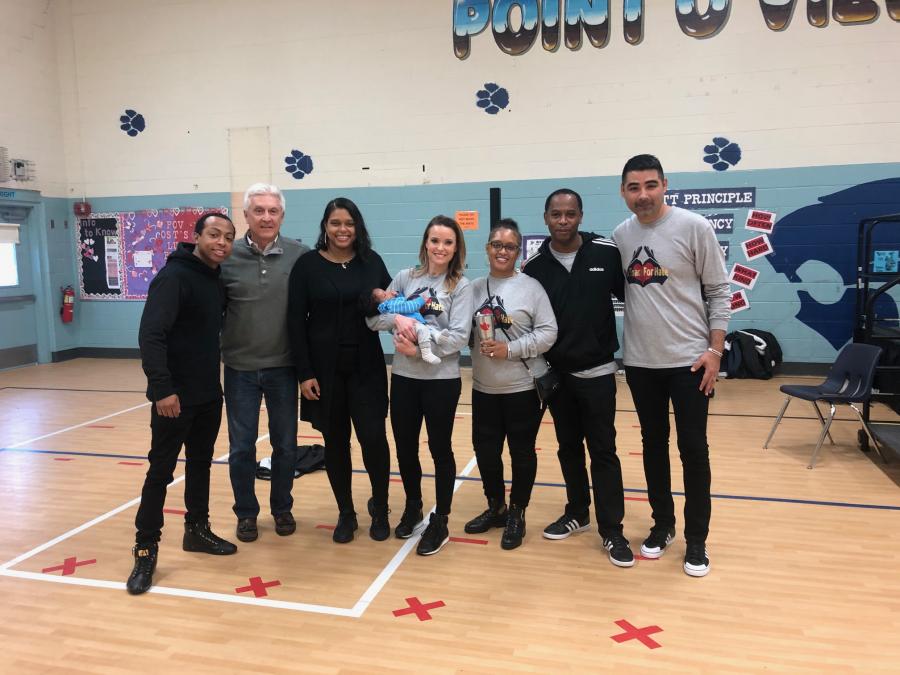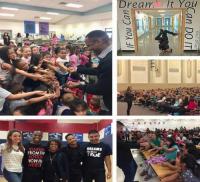 Make your school a "NO HATE SPACE" by teaching the appreciation for DIVERSITY and INCLUSION.  The Student Success & ONE LOVE Tour is comprised of today's best and most diverse group of youth motivational teacher speakers.  They began as group of friends who made the choice not to give up; now they are a family of encouraging individuals. They are collectively known as "the Dream Team" because they never allowed anything to stand between them and their dreams. Individually, team members have experienced the challenges associated with bullying, family problems, language barriers, English as a Second Language, being black & brown boys, alienation, the effects of family alcohol and drug abuse, fighting, racism and self-esteem.  Through their stories of trials and triumphs of overcoming being a "Newcomer to Overcomer," "Hecho En Mexico," "Be A Buddy, Not A Bully," "At-Risk to At-Promise, "Be Better, Not Bitter," "Hugs Not Drugs," "BE-YOU-TIFUL" and "It's Not How You Start.." the Dream Team connects with ALL through powerful life-changing messages, uplifting music and tons of inspiration and motivation.
Adopt Dr. Adolph Brown's "Wheelbarrow Way™" Philosophy today because "EVERYONE needs a lift or a push every now & then."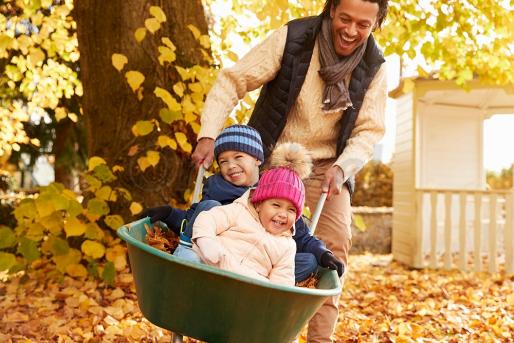 Doc's "Wheelbarrow Way™" Philosophy is a MUST in today's world of uncertainty!  Learn why this philosophy is so successful, learn about the individuals who need this philosophy as well as strategies used to sustain this philosophy and how to incorporate this philosophy in your very own belief system.  Reward, reinforce or surprise your school staff and students or your business frontline and leadership team with Doc's signature lapel pin wheelbarrows and his desktop wheelbarrow keepsakes. 
JOIN Doc and His Third Grade Teacher in a Master Class in Virginia Beach, VA to Show How One Teacher Can Positively Change Generations to Come.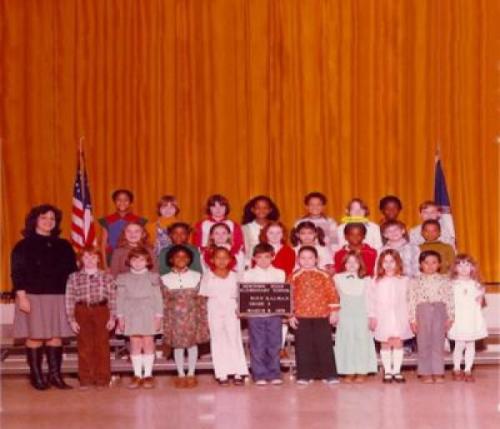 Sometimes with "seeing there is more believing."  Doc is an expert in the transfer of learning, however pedagogy, theory and philosophy are significantly MAGNIFIED  by the appearance, content and connection of Doc and his third grade teacher.