Some people espouse they have come from humble beginnings; I was destitute, from "the bottom of life." The photo to the right is a creative representation of how we played basketball as kids. I was one of many at-risk students in public school and a high risk gang-involved youth in my community. I was reared by a single-parent mother in an inner-city housing project. I witnessed and was often a part of intense violence. My oldest sibling and only brother was murdered when I was only eleven years old. I did not meet my father until I ventured to find him when I was 18 years old. I was homeless. I experienced severe poverty. I was a wayward juvenile delinquent. I was lost, but I was hungry. I had a genuine hunger for "something greater" as I was struggling for the correct path.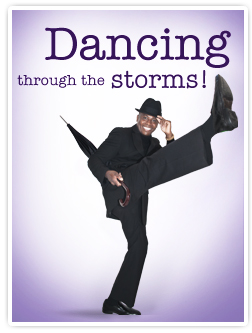 I may have been from "the bottom of life," but I was growing up under the influence and tutelage of my mother, my grandfather, and my aunt Lorraine. It is as a direct result of these individuals and a "village" of caring business and education community members that I was the first person in my family of five to graduate from high school.  I was also the first of my family members to attend college..and the list goes on!  Nowadays, as a corporate executive, professor, education and clinical psychologist, author, philanthropist, television talk show host, top youth motivational speaker, and master teacher, I share with others the essential tools and resources to transcend a life of "mediocrity" to a life filled with supernatural success and joy. Whether from the stage or as a program consultant, I inspire EXCELLENCE for all...from troubled youth to status quo corporations and priority schools.
Life isn't about getting through the storms, it's about dancing in the rain! It's about staying positive even in tough times. We must continue to remember, "It is not how you start, but how you finish that matters!" As one of the many business motivational speakers & educational consultants, I'm unique in that I inspire others to "Learn, Laugh & Lead !™" wherever I go while spreading LOVE, LIGHT, & INSIGHT along the way. I am a behavioral scientist by education, a servant leader in my heart, an undercover comedian since birth, "Bizarre" by design and a "good guy" by choice..And I will always run topics through my mental and spiritual filter of Christ inside me.
My real "Backstory" is in the word that embodies how I live - "Enthusiastically."  Enthusiasm originally meant "God in you." This meaning still applies to my life. 
Shine On!
Dr. Adolph Brown, III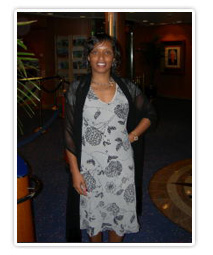 Adolph is special. He was special when we met back as undergraduate students at the College of William and Mary. He was always a bit challenging to understand, but always easy to love.  I found him to have incredible work ethic with an amazing sense of humor, and to be an extremely deep thinker snd brilliantly strange, but in a uniquely adorable kind of way. Today, he continues to display unprecedented leaps of creativity and insight.  Adolph has always been an extremely committed high performing educator, a passionate social justice advocate, a brilliant entrepreneur and a fun loving husband and father.  He is always the first to say thanks and the first to say sorry.  I've never had anyone who supported me so much.  He continues to demonstrate he can handle any situation with great poise, maturity, and exceptional intellectual ability...and often coupled with humor. Adolph meets each challenge head on and refuses to quit! He does not let the fame or the pressure weigh him down. He doesn't carry it on his shoulders. He's modest about it. I've learned so much from him.  I look at him everyday, and he inspires me.  I feel so blessed.  Very few are aware that of utmost importance to Doc and his entire staff is the establishment of a million dollars scholarship endowment for hardworking young people, whereby Doc contributes 1/3 of all consultation fees to its development.  You can see he absolutely loves life and people. Truth is, fans appreciate Adolph no matter what. Maybe, it's the zest evident in the way he views life and carries himself through life. Or, maybe, it's because he is so authentic, warm, and approachable. Regardless of what Adolph is going through personally or professionally, he walks his talk...DANCING THROUGH THE STORMS of life with a smile on his face and joy in his heart. 
Honorably,


Marla
Wife of Doc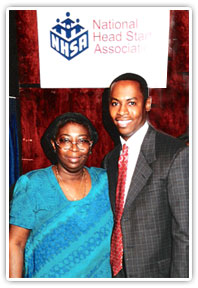 When Adolph was a child, he was often picked on and teased for being poor, not having a father present, being named "Adolph," and living in the projects.  This was made worse as Adolph's hero, his oldest sibling and only brother Oscar was murdered when Adolph was only 11 years old.  Adolph idolized his brother and learned many great lessons from him.  One lesson was his brother's strong character and work ethic.  As a family, we all pitched in to help Oscar with his paper route.  Adolph would often proudly imitate being a "paperboy" by draping his brother's newpaper bag across his shoulder.  As a teenager, Adolph was involved in a gang.  I would often remind Adolph of two very important statements that he would eventually internalize: 1. "You are the 'Adolph' who inspires the BEST in others!"  and 2. "Trust in the LORD with all your heart and lean not on your own understanding; in all your ways acknowledge Him, and He will make your paths straight." -Proverbs 3:5-6.  As he began to make better choices and become a leader in our community and in his school, Adolph adopted the life attitude of "Hurl at me what you will, I will not go down!" Adolph never asked why has this happened to me.  He began to ask how could he help those who had unfortunate events happen to them.  Adolph has always loved challenges - big and small.  Today, he is quite successful at helping others allow nothing to stand in between themselves and their dreams. He is a powerful youth leadership speaker, education consultant, diversity & inclusion expert and motivational business speaker.  Not too bad for a "poor boy from Virginia." We are proud of him, and his mission.  Adolph donates 1/3 of his consultation fees to scholarships for deserving young people.  He is not only a top black keynote speaker or famous African-American speaker, he is a HUMANKIND speaker for ALL people.  Adolph was reared as a Christian to love himself and others respectively.  Adolph continues to have a quicksilver expressiveness-when he smiles, he's radiant.
Peace & Love,

Virginia M. Brown - AKA Mama Brown       
Brown Kids' Secrets About Dad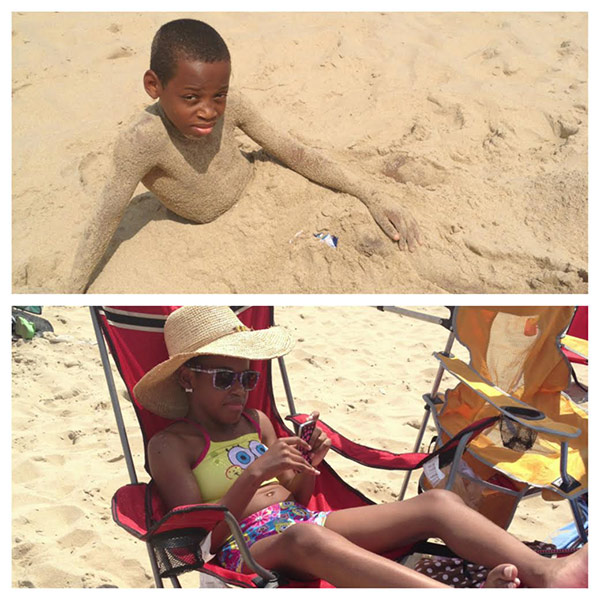 "Dad is an incessant reader, reading 3-4 books a month."
"He loves the smell of books."
"Dad likes to hear us pray."
"He is 'Big Silly' to us."
"Daddy loves seafood, sushi, and pho."
"Dad is cranky when he is awakened."
"He is afraid of mom."
"He likes naps. And pajamas and sweats are his favorite clothes at home."
"He loves PBR."
"Dad likes IMPROV - when the audience interaction is unpredictable."
"We are taught not to ever judge anyone, but to attempt to be role models for everyone."
"Dad is a VERY accomplished amateur boxer, martial artist & pole vaulter."
"Dad is a historian."
"My dad's professional comedian friends say he would be a hit at stand-up.  He's funny without even trying."
"My dad lived in poor housing apartment projects as a kid, and worked very hard as a student so he was able to buy his first apartment complex when he was 33 years old."
"Daddy waves at everybody...policemen, schoolbus drivers, joggers,.."
"We know dad works hard when he snores."
"Daddy loves to eat Reese's Pieces"
"He loves cirque du soleil productions!"
"Dad loves to pray."
"Dad loves to eat chocolate covered strawberries & gift them to his favorite businesses."
"Daddy sings very loudly and off key!"
"Dad's nicknames are Doc, Dolph, A, and AB.  AB is his fav.  He signs it in lowercase ab as he says he prefers to stay low."
"My dad's relatives call him "Happy Feet."
"Dad has a goal to give away 1 million dollars in scholarship awards every year."
He says "Happy Heart + Happy Thoughts = Happy Feet!"
"Most don't know that our Dad is really an introvert."
"Daddy dislikes meetings. He says most are just intellectual exercises."
"Think he is hilarious on stage.  At home he is outrageous..way too much energy!"
"Dad was born twice and we followed."
"Dad uses alot of his money to give away scholarships to kids who need money help.  And he gets really excited every year when we gives away the scholarships" 
"Dad is firm, fair, and especially fun. He loves live music and dancing with us."
"He snores when he is really tired, loves yard work (which we avoid like the plague), and most importantly our father loves us and he is in love with our mother."
Brown Kids
Great Aunt Lorraine "Auntie" Moore
Sunrise May 5, 1925 - Sunset May 23, 2011

 Auntie, thank you for your unselfish love and understanding, your loyalty and generosity, your constant encouragement and concern. You were the true source of "REAL TALK!" I may not have had a father present like many of my peers while growing up, but you always reminded me that I had two mothers. Thank you for reinforcing my mother's lessons, coupled with many of your very own. I will never forget the lessons you taught me about the importance of having "grit."  Death of a loved one leaves a heartache no one can heal, but love leaves a memory no one can steal.