Master Class (Facilitated by Master Teacher Speaker and one of the foremost Teacher Education Speakers, Dr. Adolph Brown)
An Asset-Based Approach to Education for English Language Learners (ELL), Emergent Bilinguals & Students of Color
The main key in achieving equity in classrooms and teaching across the country is using an asset-based approach to education.  Many efforts for equity and access erroneously focus on marginalized and underrepresented communities as if they needed to be "saved."  With an asset-based philosophy, every community is seen as valuable; every community has strengths and potential.  Join Dr. Brown as he demonstrates how diversity of thought, culture, language, and traits are positive assets and how to look at diversity and differences as attributes to be celebrated rather than things to overcome.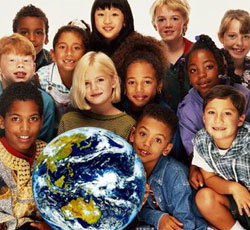 Learning Objectives:
1.  Participants will learn to eliminate deficit thinking and harmful biases that hold back students, especially those with disabilities, English language learners (ELL), English as a second language (ESL), emergent bilinguals, and students of color.
2. Participants will learn to value what students bring to the classroom rather than characterizing students for what they may need to work on or lack.